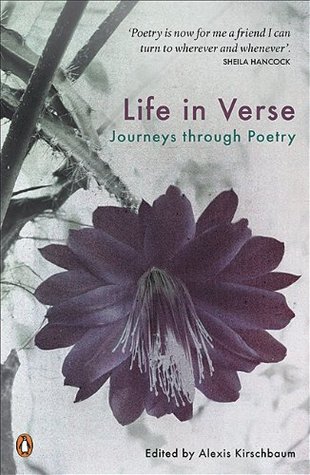 Charles of the Desert A Life in Verse Paraclete Poetry Charles of the Desert is a novel in verse about Charles de Foucauld, a French cavalry officer whose travels in Morocco in spark his spiritual awakening Seeking an identity that balances his zeal, faith, and ambition, he reinvents himself again and again, becoming a Trappist monk in Syria, then a gardener for Poor Clare nuns in Israel, then a priest and lexicographer in Algeria. Verse English Translation The Quranic Arabic Corpus Welcome to the Quranic Arabic Corpus, an annotated linguistic resource for the Holy Quran.This page shows seven parallel translations in English for the nd verse of chapter s rat l m idah.Click on the Arabic text to below to see word by word details of the verse s morphology. HOLY BIBLE Psalm newadvent Bon Jovi It s My Life Lyrics AZLyrics Tommy and Gina from the second verse of this song are a fictional couple first mentioned in their hit song Livin on a Prayer Tommy and Gina are the main characters of the music video.The video is the most viewed video for Bon Jovi on YouTube. Kem Share My Life Lyrics AZLyrics Makes any difference I still love you girl You re my weakness You changed my world Share my life Trust in me You re all I want Everything I need baby O Me O Life by Walt Whitman Poetry Foundation Oh me Oh life of the questions of these recurring, Walt Whitman is America s world poet a latter day successor to Homer, Virgil, Dante, and Shakespeare. One Verse Evangelism How to Share Christ s Love One Verse Evangelism is a simple, interactive way to share Christ s love conversationally and visually Using just one verse, it s easy to learn, and you can write it anywhere One Verse Evangelism shares the powerful message of the gospel in a to minute conversation. Daily Verse Daily verse is a ministry for sharing the Word of God and sharing the Salvation that it brings straight from the Bible, online, by email and by sms, this is a free service to the Glory of God. Jim Bottorff s Banjo Page jbott Statement by Vess L Ossman in a letter to the Editor of The Cadenza magazine August , The banjo will live and become popular every year, even Abundant Life by David Lose Craft of Preaching Working Dear Working Preacher, Do me a favor Actually, do yourself a favor, and start at verse if you re preaching on the Gospel this week, or at least the second half of that verse.
...
| | | |
| --- | --- | --- |
| Title | : | Life in Verse: Journeys through Poetry |
| Author | : | |
| Rating | : | |
| ISBN | : | 9780140424812 |
| Format Type | : | Paperback |
| Number of Pages | : | 253 Pages |
| Status | : | Available For Download |
| Last checked | : | 21 Minutes ago! |
---
Life in Verse: Journeys through Poetry Reviews
Life in VerseMy earliest memories of poetry invariably involve Allan Ahlberg. Rhyming poetry was a strong presence in my childhood, starting with the usual variations on nursery rhymes, but I'm pretty sure the first book of poetry I ever read cover to cover, and thought hard about from start to finish, was Ahlberg's Please Mrs Butler. Poetry was primarily about humour, and my sense of humour is really very much influenced by the poetry I loved as a child: Lear, Belloc, Milligan. Poetry was where I learned that double meanings were interesting, rhythm could affect emotion, absurdity took cleverness to pull off properly.By the time I got to secondary (middle/high) school, the curriculum had got a bit beyond Spike Milligan, and it was the first time I felt left behind by literature. You should know, boys and girls, that I have a massive chip on my shoulder about literature considered classic. At that time, for me, "classic poetry" almost exclusively meant "the Romantics", and I didn't like them. I still don't especially. Classic poetry, the kind my teachers cared about and which had prestige attached to it, was a thing I didn't get on with. If I didn't get on with them, then I wasn't going to get very far up the literature ladder. I look back now, and discover I read a huge variety of things. But I eyed with suspicion anything more than a century old, or that my teachers might have considered "worthy". That's not for me; that's for people who are good at literature. Who read poetry for fun. Who can stick Wordsworth for more than ten minutes at a time.At sixth form it changed again: a friend of a friend set up a Poetry Society, and I went along, ended up loving it, and am still in touch with a lot of those people, nearly a decade later. The first poem I ever read at PoetSoc was "Have a Nice Day" by Spike Milligan—in a room full of people studying Blake, it was important to me to delineate a different end of poetry, that I was allowed to like. I swapped Pam Ayres for Percy Shelley, Wendy Cope for Sylvia Plath: when someone read Larkin, I showed them "This is the Verse". One day, in my last year, some member of the group made us all pin-badges with little slogans on, that he thought we'd like. Mine said "I Am Not A Poet".There is one end of poetry that is this huge great monolith of Establishment, that I spent several years trying ineffectively to chip away at, before I could make my peace with it. Poetry was something to push against, not the means of pushing. I didn't want to analyse archaic language, and among sixteen year olds, I wasn't unusual. Luckily for me, I'm bookish: I came back. But how did I get so scared of old books that I've yet to look Percy Shelley in the eye? Why did it take moving to Scotland for me to care about Burns? And why, why, was I ashamed of the poetry I did like, so that I was scared off finding anything else?Teaching, Enthusiasm, FeelingsYesterday, the loveliest thing happened. I tutor English: we're about a month before Higher exams, and everyone's getting a bit fraught. Yesterday evening, at the end of a lesson discussing passivity and confinement in Ishiguro's Never Let Me Go, one of my scienciest students told me she actually prefers revising English to Chemistry now, even though six weeks ago she hated it. I am thrilled to bits.After mistrusting poetry and heading for prose for most of my life, I'm now teaching the damn stuff. Here is a partial list of poets I have taught in the last two months: Carol Ann Duffy, Jackie Kay, Liz Lochhead, Don Paterson, Alfred Tennyson, W. H. Auden, Heinrich Heine, Gil Scott Heron. The basic distinction on that list is: if it's Scottish, it's on the syllabus; if it's not Scottish, I'm teaching it anyway, mostly to prove a point. Knowing the sheer vastness of the gaps in my poetry knowledge, I bought Life in Verse in order to find some other things to share with my students.The first thing I ask when I'm teaching a poem, every time without fail, is "Why is it a poem, and not a paragraph?" This stymied me for a long time: if I wanted a short story, I'd read a short story. Poetry could only really have merit if it rhymed. Rhythm, half-rhyme, assonance, that's what injected meaning for me. I always feel unqualified to teach the mechanics of poetry, or at least to approach it from the mechanical end: as I've said, I gave up academic English literature early. I remember vividly at school being angry at Emily Dickinson, for her use of punctuation—I couldn't understand it, I didn't like it, I definitely didn't want to go into the detail of it. (My sixth form PoetSoc had a running joke of "The Not Emily Sodding Dickinson Again School of Literary Criticism". This was mainly my fault. She still rubs me up the wrong way. Nobody has ever explained to me why I should like her, although, to be fair, I've hardly sought it out.) Now I know it's broader than that, but if you go into poetry wondering why poets bother putting line breaks in, then you're onto a loser from the start.What I am qualified to teach, on the other hand, is noticing and isolating those strong emotions you get from a good poem. How you suddenly find yourself empathising so strongly with an unnamed protagonist after two four-line stanzas. There are some poems that unfailingly make me cry. Two of them are in this book: "Waving Not Drowning" by Stevie Smith, and "The Love Song of J. Alfred Prufrock". It's a small step from, "Does this make you feel strongly?" to "Did the writer do that deliberately?" to "Okay, how?" One single well-placed adjective can wrench my gut and make me curl into the foetal position. How the hell does language do that? When Eliot says, in "Prufrock", "I do not think that they will sing to me", I can feel in my chest that twisting, tightening wave of hopelessness. Physically feel it, can pinpoint the spot in my gullet, every time, without fail. That physical feeling is what I read for. How do you even do that? Answering that question is what I write for. Helping sixteen-year-olds understand how their emotions work, by counting syllables in "Waving Not Drowning", is what I teach for.The Road More TravelledLife in Verse is four people's selections of their favourite poetry. Stuff that's affected them, positively or negatively, kept them going. They're a motley crew: Sheila Hancock, Robert Webb, Malorie Blackman, and Cerys Matthews. Why these people in particular? I've no idea. They took part in a BBC television programme. All I know is that Cerys Matthews really likes W. B. Yeats.What I notice, first of all, is how many of these poems we have in common. There is nothing ground-breaking here. When teenage me was unable to find poetry outside of, broadly, "The Establishment", that's a fairly universal problem. People who are aiming for a poetry renaissance! Give me your anthologies! Point new poets out to me, one or two poems each at a time, and don't make me pay fifteen quid for the privilege! If I like them, which I may well do, I will shell out that fifteen quid, I promise. Poetry seems to fall into two categories: "Do Not Go Gentle Into This Good Night" ubiquitous, or hipster-level impossible to find. No wonder we're all picking our favourites out of the same two hundred options.On the other hand, for this reform(ing) poetry-phobe, Life in Verse is extremely validating: here is Edward Gorey, here is Benjamin Zephanaiah, and Roald Dahl, here are things that I feel comfortable with, that aren't trying to be that flavour of highbrow that scared me so much when I was a teenager. And Malorie Blackman likes them, and she can do no wrong, so it must be alright.Personally validating, but nothing new. This is how I choose my poetry. I'm not terribly postmodern, I don't break new ground. Surely I'm not too difficult to cater for? This book… this book caters to me fine. On the basis that I'm trying to teach the stuff to kids who've not been exposed to the English (/British/Anglo-American, etc) literary tradition, it's pretty good for that. Everything here is accessible.But it's a mish-mash. It's a piecemeal collection of things, the very vast majority of them more than fifty years old, that have stuck with four people. Where is new poetry these days? If I don't want to pay fifteen quid for a tiny book by someone I've never heard of, or sit in the back of a late-night poetry slam feeling terribly out of place (because I always do, I don't like story readings very much either), or else endlessly traipse around the internet climbing through freebies, then where am I supposed to find poetry? I genuinely don't know. It must be happening, somewhere. I wish someone would tell me where. I'm cautious about these things: I have a long and various history of being over-cautious about poetry. Buying an anthology is a grand gesture of optimism, or as grand as I get. Judging by Life in Verse, there really isn't much poetry in the world, and I know it all already.ConclusionWhen I started writing this, I thought, I'm not really into poetry. I'm not, but there are a lot of caveats to that. Just like there are with books.An online magazine I occasionally read had a tirade in it the other week against National Poetry Month, because everyone who wants to read poetry obviously reads poetry anyway. Well, look, those people: what a tiny, territorial world you must live in. Comics are reinventing themselves for a broader audience; if poetry's doing the same it's got to do it a bit more loudly. I don't need to be ashamed of having limited energy for Byron. Nobody needs that. But I spent a long time thinking that meant I didn't really like poetry. Not all books are James Joyce. Not all musicals are Grease. Not all films are by the Coen Brothers. Poetry's huge, more diverse than we give it credit for, and largely outside my field of expertise. There's room in it to put your elbows out and relax. I wish someone had taught me to do that. I wish I knew enough to teach the kids I'm tutoring to do it. In the meantime, this book is fine. It'll do for now.